Find Your Fit
Students & New Graduates
You're building for the future and so is Baird.
One of the best ways to prepare yourself for your career is with a comprehensive internship at Baird in the United States and or Europe. We offer our interns meaningful, on-the-job experience where you'll work on and complete real projects.
We also recruit at top business schools seeking talented individuals to become full time employees. Baird has a strong presence at local and non-local campuses looking for YOU to join our team.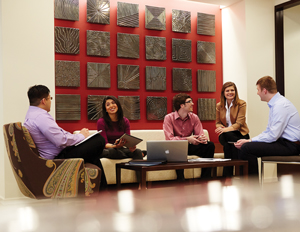 Start in good company.
Learn more about Baird's internship program