Who We Are
Inclusion & Diversity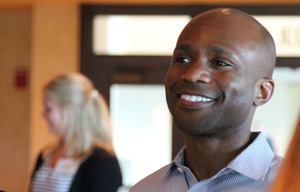 Increasing diversity is about more than hiring new faces. A key area of Baird's focus includes encouraging people with diverse backgrounds to pursue careers in the financial services industry –growing the talent pool overall so we benefit Baird as well as the community. Equally important is creating a genuine, welcoming, inclusive environment for all of our associates to be able to be comfortable, and share their authentic selves as they share their talents at work.
As a global firm, we recognize that attracting and retaining associates with different backgrounds and varied perspectives not only fits our culture, but gives us a better understanding and appreciation for the unique needs of our clients.
Baird's commitment to inclusion and diversity stems from a strong culture of integrity, genuine concern for others and respect for the individual. That commitment is reinforced by the dedication of our executives on our Diversity Steering Committee as well as the many associates throughout the firm who volunteer to serve on our Business Diversity Council and our Associate Resource Groups.
We don't just respect our differences, we value them. And we believe inclusion and diversity creates great outcomes for everyone we serve.
Read our Diversity Statement to learn more about Baird's long-standing commitment to diversity.