Becoming A Financial Advisor
Financial Advisor Training Program
If you're passionate about helping people and have experience in sales, investments or three to five years in another relevant profession, you could be eligible to become a Baird Financial Advisor.
Our Financial Advisor Training Program provides wealth management training nationwide with 3-6 months of intensive preparation and two years of ongoing support and professional development. During this immersive process, we provide the knowledge you need to conduct and develop your business as you earn your financial licenses, hone your client service and sales skills, and culminate the experience by presenting your case study capstone project at Baird's headquarters in Milwaukee, Wis.
Upon graduation, you will be a Baird Financial Advisor.
Benefits of the Careers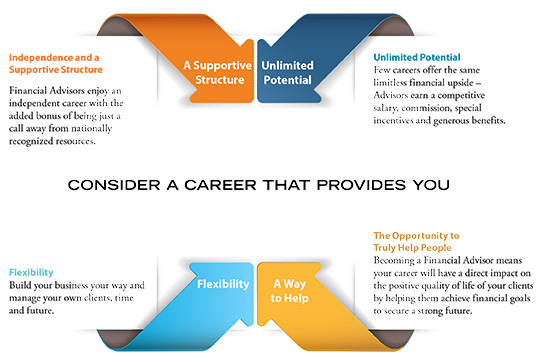 Qualifications
Driven and hardworking
Great people skills
Entrepreneurial
Passionate about helping others achieve their goals
Superior organizational skills
Bachelor's degree
Aptitude for sales
Compensation
Baird provides a competitive salary structure to reward and motivate our new associates as they begin to build their businesses.